Mark C. Thompson
Socioeconomics Program
---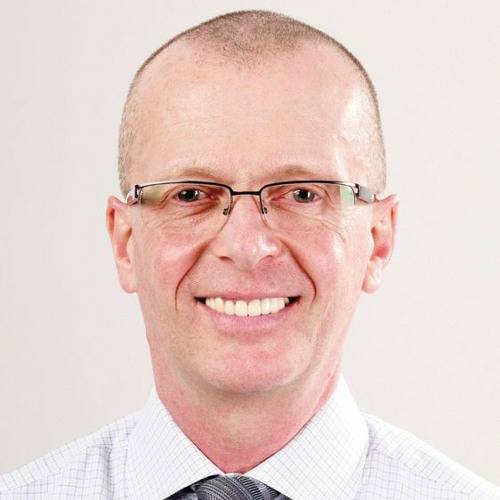 Dr. Thompson is a Senior Research Fellow at KFCRIS. He was appointed Head of Socioeconomics Program in April 2020. He has been affiliated with KFCRIS for several years. Previously, Dr. Thompson was Assistant Professor of Middle East Studies at King Fahd University of Petroleum and Minerals (KFUPM). Before joining KFUPM in 2012, he taught at Prince Sultan University and Saudi Arabian National Guard School of Signals. He obtained his Ph.D. from Institute of Arab and Islamic Studies, University of Exeter.
Contact: mthompson@kfcris.com
Publications at KFCRIS
"Better Jobs Tomorrow: The Appeal and Increasing Relevance of Alternative Credentials in Saudi Arabia," Dirasat, 2023. (Co-authored with Hanaa Almoaibed)
""Good Jobs and Bad Jobs": Employment Attitudes, Perceptions, and Priorities in Saudi Arabia," Dirasat, 2021. (Co-authored with Hanaa Almoaibed)
"Sustainability in Saudi Arabia: The Question of Food," Commentary, 2020. (Co-authored with Hanaa Almoaibed)
"Ramifications of Coronavirus Disruption to Saudi Education: Student Concerns," Commentary, 2020.
Weekly Coronavirus Reports, Issues 1-8, 2020. (Co-edited with Saud Al-Sarhan)
"How Do Young Saudis View Skills for Future Jobs?," Special Report, 2019.
"What Can Be Done to Align the Skills and Expectations of Saudi Students with Employer Requirements?," Commentary, 2019. (Co-authored with Makio Yamada)
"Addressing the Key Challenges Facing the 'Entrepreneurial Streak' in Young Saudis," Commentary, 2018.
"Youth Perceptions of Uneven Globalization in Saudi Arabia," Commentary, 2017.
Books and Edited-Volumes
Governance and Domestic Policymaking in Saudi Arabia: Transforming Society, Economics, Politics and Culture, I.B. Tauris, 2022. (Co-edited with Neil Quilliam)
Being Young Male and Saudi: Identity and Politics in a Globalized Kingdom. Cambridge University Press, 2019.
Policy Making in the GCC: State, Citizens, and Institutions. I.B. Tauris, 2017 (co-edited with Neil Quilliam).
Saudi Arabia and the Path to Political Change: National Dialogue and Civil Society. I.B. Tauris, 2014.
Major Works
"Societal Perceptions of the Saudi Government's Response to the COVID-19 Pandemic," in Stanley D. Brunn and Donna Gilbreath (eds.), COVID-19 and a World of Ad Hoc Geographies, Springer, 2022.
"The Impact of Vision 2030 on Saudi Youth Mindsets," Asian Affairs, 2021.
"The Impact of the Coronavirus Pandemic on the Socioeconomic Future of Young Saudis," Asian Journal of Middle Eastern and Islamic Studies, 2020.
"Inherent Contradictions in the Saudi Rentier State: Distributive Capacity, Youth Employment Preferences, and Attitudes to Education," British Journal of Middle Eastern Studies, 2020.
"Societal Transformation, Public Opinion and Saudi Youth: Views from an Academic Elite," Middle Eastern Studies, 2017.
---